Keeping up with the latest furniture trends is a great way to refresh your space and stay current in the world of interior design. In 2023, we can expect to see a range of exciting and innovative furniture trends that will dominate the design scene. From sustainable materials to the resurgence of vintage finds, there are plenty of options to suit every style and preference. In this article, we will explore the top furniture trends for 2023, providing insights from industry experts and incorporating additional information to enhance your understanding. So, let's dive into the world of interior design and discover the trends that will take center stage in 2023.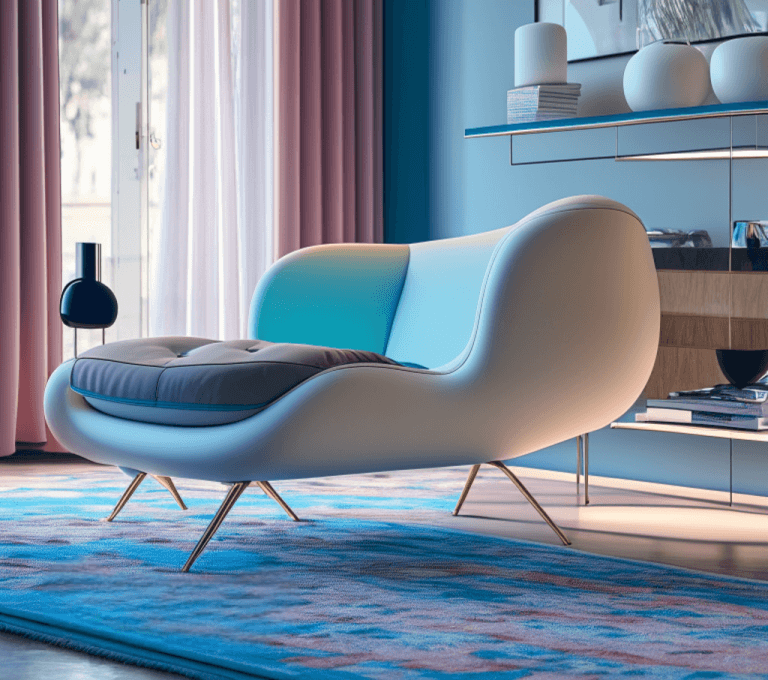 Embracing Soft-Inviting Curves
Straight lines and rigid designs are giving way to soft and inviting curves in 2023. The focus is on creating a warm and welcoming atmosphere in the home, where socializing and relaxation take center stage. Curved furniture, especially sofas and armchairs, will be highly popular in the new year, adding a touch of softness to living spaces. These pieces will be adorned in light colors and textured fabrics, such as shades of white and cream, with bouclé remaining a favorite. Incorporating curved furniture into your décor can provide a bold design focal point or a subtle touch of shaping, elevating the overall look of your room and creating a more inviting ambiance.
Biophilic Designs
Biophilic design is a growing trend that recognizes the innate human connection to nature. By incorporating natural materials into our living spaces, we can create environments that improve our well-being and overall health.
In 2023, the focus on using materials like wood, wool, stone, and ceramics will continue to gain momentum. These materials add a grounding, natural, and human dimension to our homes, counteracting the dominance of synthetic materials and virtual experiences. Biophilic design promotes a multi-sensory experience, engaging with our humanity and offering a sense of calm. Look for landscape-inspired forms in woven textiles and art, and expect an increased appetite for earth tones, organic shapes, and natural textures, all grounded in sustainability.
Prioritizing Sustainable Materials
In an era where environmental consciousness is paramount, sustainable materials are becoming increasingly important in furniture design. Many consumers are seeking ways to make more mindful choices for their interiors, and this includes opting for environmentally conscious furniture options.
In 2023, there will be a significant shift away from fast-furniture towards designs that prioritize longevity and sustainability. Wood and recyclable materials will be popular choices for furniture, allowing consumers to make eco-friendly decisions without compromising on style or quality. As the importance of sustainability continues to grow, expect to see an increase in furniture crafted from reclaimed materials and designs that stand the test of time.
70s Influences is in
The 70s style has experienced a resurgence in recent years and will continue to make its mark in 2023. This era, often referred to as "the decade that taste forgot," is now seen as a source of inspiration for its exuberant energy and innovation. From bright color palettes and striking "space-age" furniture to rustic rattan and floral upholstery, the 70s was an adventurous era for design.
In 2023, we will witness a bolder and more adventurous approach to furniture choices, with many people embracing the influence of the 70s in their homes. Expect to see the return of orange as an accent color, as well as the use of bronze finishes and acrylic coffee tables to add a touch of retro flair to modern interiors.
Rediscovering Vintage and Thrifted Finds
With an increasing focus on sustainability, the popularity of vintage and pre-loved furniture is on the rise. In 2023, there will be a resurgence of interest in second-hand items as consumers realize the benefits of cost-effectiveness, superior quality, and unique designs. Choosing vintage and thrifted furniture allows individuals to furnish their homes in a more affordable and environmentally friendly way.
The process of reclaiming, restoring, and upcycling furniture can be incredibly rewarding, resulting in personalized and distinctive interiors. Rather than starting from scratch or having a large budget, designing your space with vintage pieces offers a sense of character and charm that cannot be replicated. Embrace the thrill of the hunt and discover hidden treasures to create a one-of-a-kind home.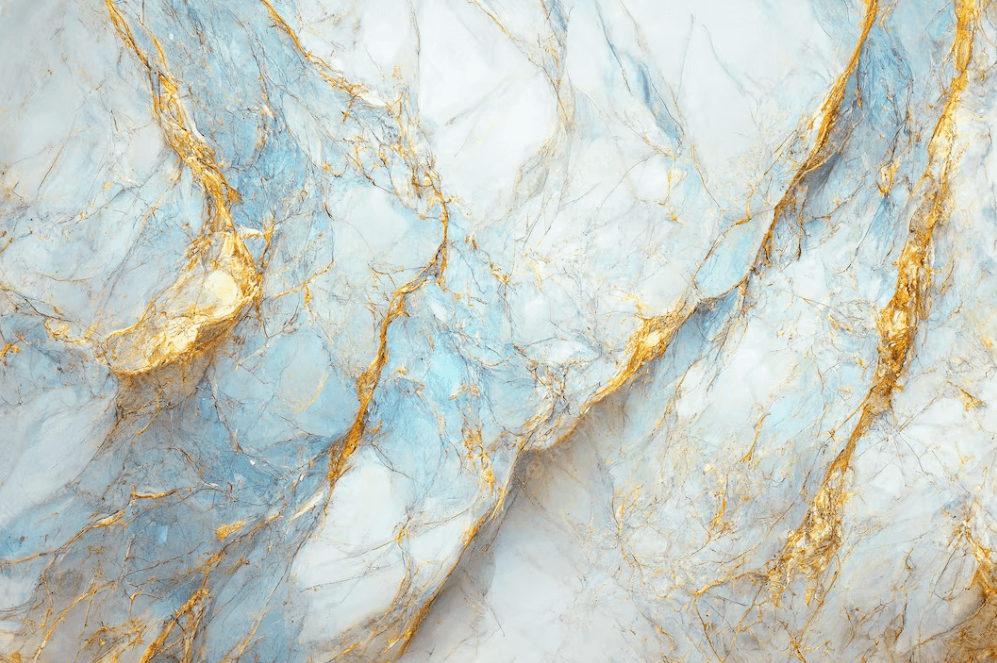 Making a Statement with Stone
Statement stone is set to make a big impact on interior design in 2023. Luxurious natural stones like marble, granite, travertine, and onyx will be prominently featured throughout homes, going beyond their traditional use in kitchens and bathrooms. Stoneware brings a sense of luxury to everyday interior items, illuminating spaces with its timeless beauty.
In 2023, expect to see bold stone pieces in kitchens, bathrooms, coffee tables, cabinets, and decorative accessories such as trays, candlesticks, lamp bases, bowls, and bookends. New colorways and tones, including reds, burgundy's, and jewel tones like deep greens and blues, will add vibrancy and visual interest to interiors. Incorporating statement stone elements will elevate the elegance and sophistication of your living spaces.
Carefully Considered Pieces
In 2023, the focus will shift towards a more eclectic and individualistic approach to furniture selection. Instead of following strict minimalist trends, consumers are embracing the idea of creating a collected and unique look in their homes. Eclecticism and individualism will be key themes, resulting in elegant blends of old and new, vintage and contemporary.
Carefully considering each piece of furniture allows for a cohesive scheme throughout a room or home. Rather than starting from scratch, incorporate existing pieces and reimagine them in new and creative ways. This approach is not only rewarding but also adds a personal touch to your space. Look for ways to integrate vintage and contemporary design aesthetics, creating a harmonious and individualistic ambiance.
Silver, Chrome, and Steel
While brass, bronze, and rose gold metallic finishes have been popular in recent years, 2023 will see a resurgence of silver, chrome, and steel in interior design. Chrome and silver are making a comeback, as they provide a unique and distinctive look compared to the more commonly used metals. Furniture classics featuring chrome detailing and bases will take the spotlight, adding a touch of sleekness and modernity to any space. From iconic designs like the Fritz Hansen PK collection to modular shelving units, silver, chrome, and steel will bring a refreshing change to furniture choices in 2023.
Color Trends for 2023
Natural materials like wood will be complemented by earthy and grounding color palettes in 2023. Green, in particular, will continue to dominate as a strong color choice, offering a restful and uplifting mood. However, many individuals are also using furniture pieces to make a bold statement with color and pattern. Expect to see rich jewel-tones and playful primary color palettes that reflect a more vibrant and nostalgic atmosphere in the home. By incorporating these colors into your furniture choices, you can create an uplifting and personalized ambiance.
The Popularity of Painted Furniture
Painted furniture remains popular in 2023 due to its versatility and customization options. Whether you have a traditional or modern home, painted furniture can complement any style. The advantage of painted furniture lies in
the wide range of color options available, allowing you to express your individuality and create a unique look. Whether you prefer classic or contemporary designs, painted furniture offers the flexibility to adapt and update your space according to your preferences. If you ever desire a change or update in the future, you can easily repaint the furniture to achieve a new aesthetic.
As we look in to 2023, the world of furniture design is set to undergo exciting transformations. The emphasis on soft and inviting curves will bring a sense of warmth and comfort to living spaces, while biophilic design will strengthen our connection to nature. Sustainable materials will take center stage as consumers prioritize environmentally conscious choices. The influence of the 70s will continue to shape design trends, and vintage and thrifted finds will provide unique and sustainable options. Statement stone, carefully considered pieces, and silver, chrome, and steel furniture will redefine the look and feel of interiors. By incorporating these trends into your home, you can create a space that is not only stylish but also reflective of your personality and values. With a color palette that ranges from calming earth tones to vibrant jewel-tones, and the versatility of painted furniture, you have endless possibilities to craft a home that truly resonates with you. Embrace these furniture trends for 2023 and embark on a journey of transformation and self-expression in your living spaces.